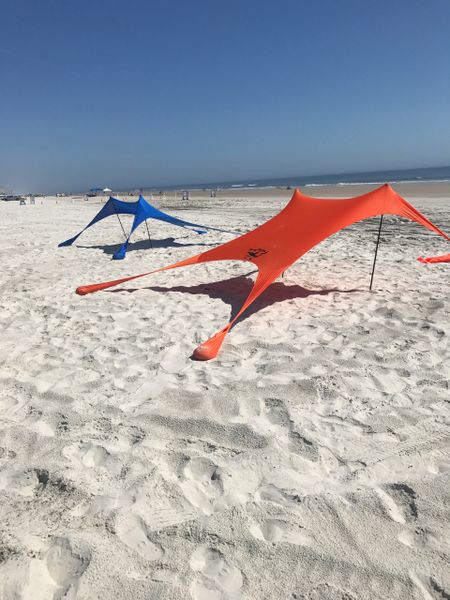 Easy to put up on the beach, just fill pockets with sand and stand up poles included. This is definitely a product for anyone who enjoys the outdoors and this product is designed around a one-piece fabric concept. Our kit is pretty cool and can be set up by just one person.
This lightweight Lycra fabric block's more than 50% + UPF radiation and is greatly resistant to wind and rain.
Avoid the hassle of a tangling ropes and bulky tents. Our tent really is super easy to setup and use and comes with a compact lightweight carrying bag to make life just that much easier.